Susan Lear, Human Resources Consultant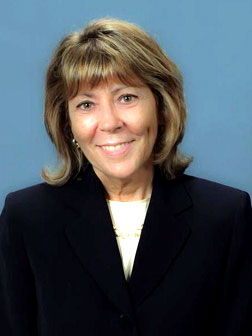 Sue brings over 25 years of experience in Human Resources to support North Star Clients. She has a unique blend of skills and expertise as a resourceful, trusted HR business partner with a focus on competency-based talent management, leadership effectiveness, and change management. Sue is recognized in the HR field for her ability to develop a deep understanding of clients' business priorities and design/implement "on target" HR solutions to help achieve critical organizational goals.
Prior to working with North Star, Sue was employed for 25 years by Hewitt Associates LLC (now Aon Hewitt)— the industry leader in providing Human Resources Consulting and Outsourcing services to more than 10,000 clients worldwide, including over half of the FORTUNE 500.
As an HR generalist with strength in diverse areas, Sue effectively leveraged her skills across Hewitt's HR functions—Talent Acquisition, Learning & Development, Workforce Relations, and Total Rewards—to increase employee engagement and retain key talent. She consistently added value and provided guidance to business leaders and managers in the company's fast paced Consulting Group which included Talent and Organization Consulting, Client Communication, Corporate Restructuring and Change, Account Management, and New Business Development.
Sue holds a BA from Southern Methodist University in Education/Psychology and a MS in Education with a concentration in Psychological Testing and Counseling from Southern Connecticut State University. Certification courses from Fairfield University include: Organizational Training and Development Systems, Needs Analysis, Program Design and Evaluation. For 10 years Sue was a teacher/program developer and educational consultant with the New Jersey Public School System.